Eithan Skinner
Head of Systems and Compliance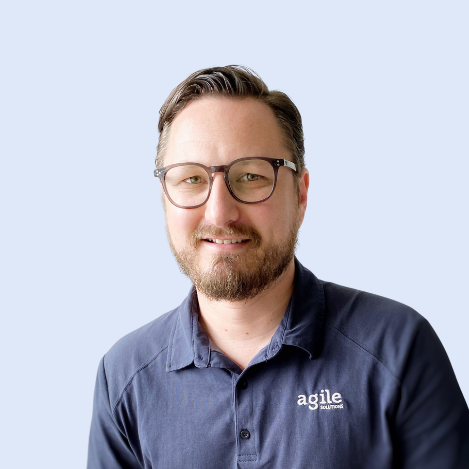 Eithan is a systems automation specialist, passionate about combining innovation with simplicity to optimise and streamline business systems and processes.
Eithan is an experienced systems engineer and risk & compliance consultant. His primary focus is maximising operational efficiencies, streamlining workflows and ensuring operational compliance.
Starting his blue-collar career in 2010, Eithan has built a reputation as a valued leader and systems expert.
As a trusted risk and compliance consultant, Eithan leverages his experience and knowledge of regulatory frameworks, developing robust strategies and conducting thorough risk assessments, effectively mitigating risk. His unwavering commitment has helped his clients effectively manage safety and consistently adhere to industry standards.
As a systems automation specialist, Eithan excels at navigating the intricacies of operating technologies, identifying bottlenecks and proposing innovative solutions that optimise business processes. Armed with technical proficiency in Excel, Power BI, SQL, SSRS and other reporting software, Eithan leverages his engineering background and IT and OT skills to optimise any operation, enhancing productivity and efficiency.
Eithan's passion lies in streamlining end-to-end processes by automating mundane tasks and reducing repetition. He is committed to delivering tailored technical solutions that are affordable, accessible and usable. Using cost-effective and ubiquitous tools like Microsoft Excel, Eithan makes advanced reporting and automation available to any sized business.
Whether managing regulatory compliance and risk or automating and optimising business systems and processes, Eithan is a trusted expert for developing personalised strategies that help his clients to achieve compliance and improve workflow efficiency.
He is a systems specialist, driving process automation for enhanced efficiency
Throughout his career, Eithan has overseen, developed and implemented precision networks and systems, helping his clients achieve compliance and improving workflow efficiency.
As a critical link between stakeholders, Eithan is a trusted systems expert, helping to manage expectations and bridging the gap between technology and operational requirements.
Unlock workflow efficiency with a systems automation specialist
Streamline your business processes and boost productivity.
Eithan's expertise
Business system optimisation and automation
Data cleansing, analytics and reporting
System and network installation, integration and implementation
Risk and compliance management
Project management